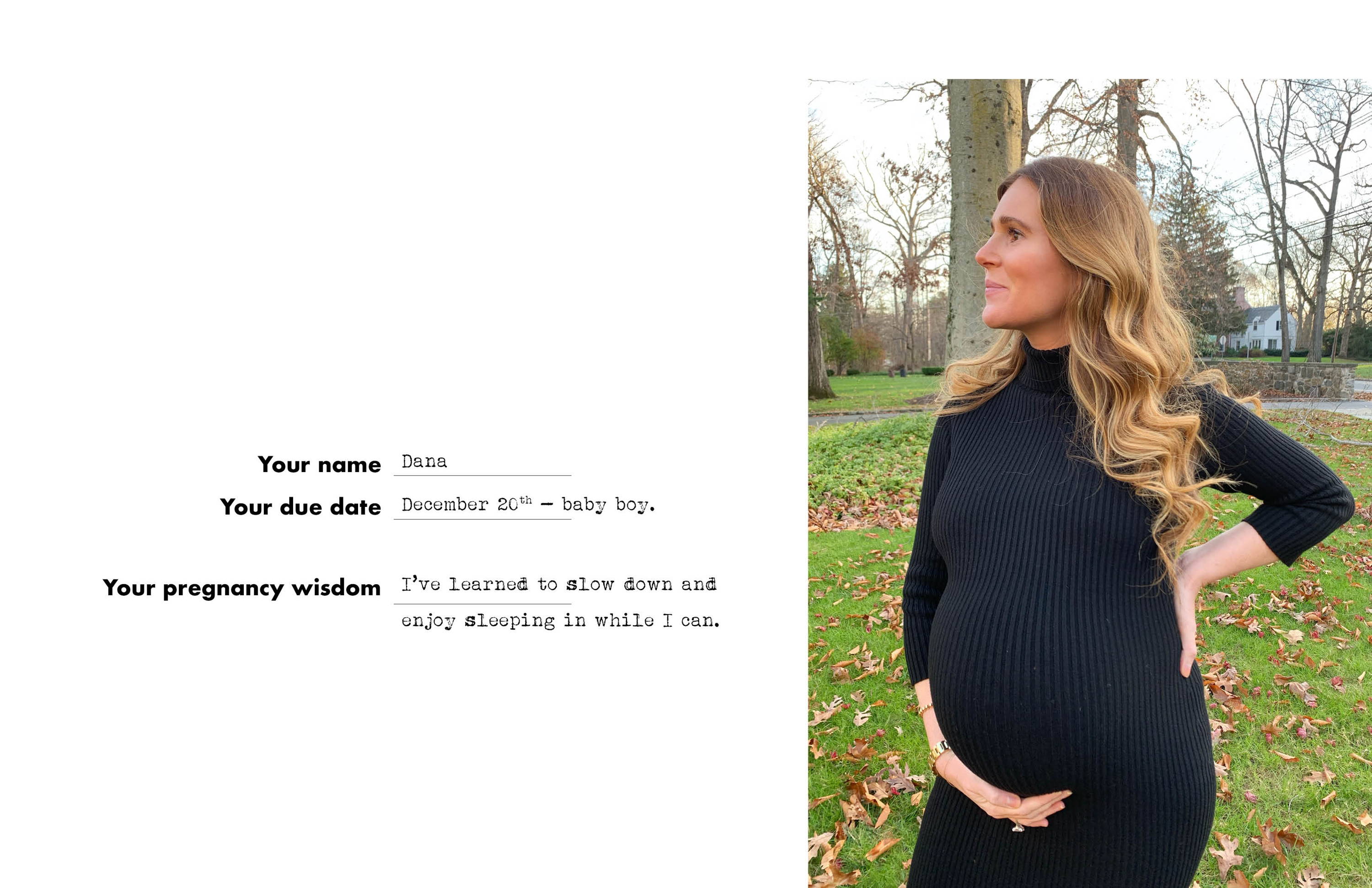 Dana, Director of Brand Partnerships for Something Navy - the fashion & media brand founded by Arielle Charnas - is due with her first baby, a boy, on December 20th. She shares how her pregnancy & career have impacted her personal style.

Watermelon Sour Patch Kids and vanilla milkshakes from Five Guys
I've learned to slow down and enjoy sleeping in while I can.
Before you leave the house, look in the mirror and take one thing off.
I've embraced more formfitting outfits and tons of leggings.
When I'm not wearing Something Navy, I love comfortable dresses from Sleeper, Saloni, Ganni and Mara Hoffman.
Every girl must feel this way, but my wedding!
Favorite Piece from A Pea in the Pod:
Free Time:

Volunteering with City Harvest and nesting up a storm.
The Maldives – our honeymoon was cancelled last winter due to COVID, but we'll get there one day!
Right now, I'm focused on clean essentials and a really simplified routine. Favorites are from Josie Maran, ILIA Beauty, One Love Organics and RMS.
We have a really special team and a really special audience. I think at the end of the day, our audience is what really makes us tick, though. In some cases, they've been following Arielle's journey for over a decade now and they're really rooting for us as we grow the business and expand across new categories. Their loyalty and engagement turned a fashion blog into a multi-million-dollar brand and media destination.
& Joining Their Team:
Prior to joining Something Navy, I lead the Beauty Partnerships team at Birchbox. I loved following Arielle and was so impressed by the business she had built already, so when I saw she was looking for someone to manage her partnerships in-house, it felt like a dream job was calling my name.
Something Navy's Style Impact:
Working at Something Navy has definitely impacted my personal style for the better! It's so fun to be surrounded by fashion and to get to work with so many amazing brands across fashion, beauty, and lifestyle on the partnerships side.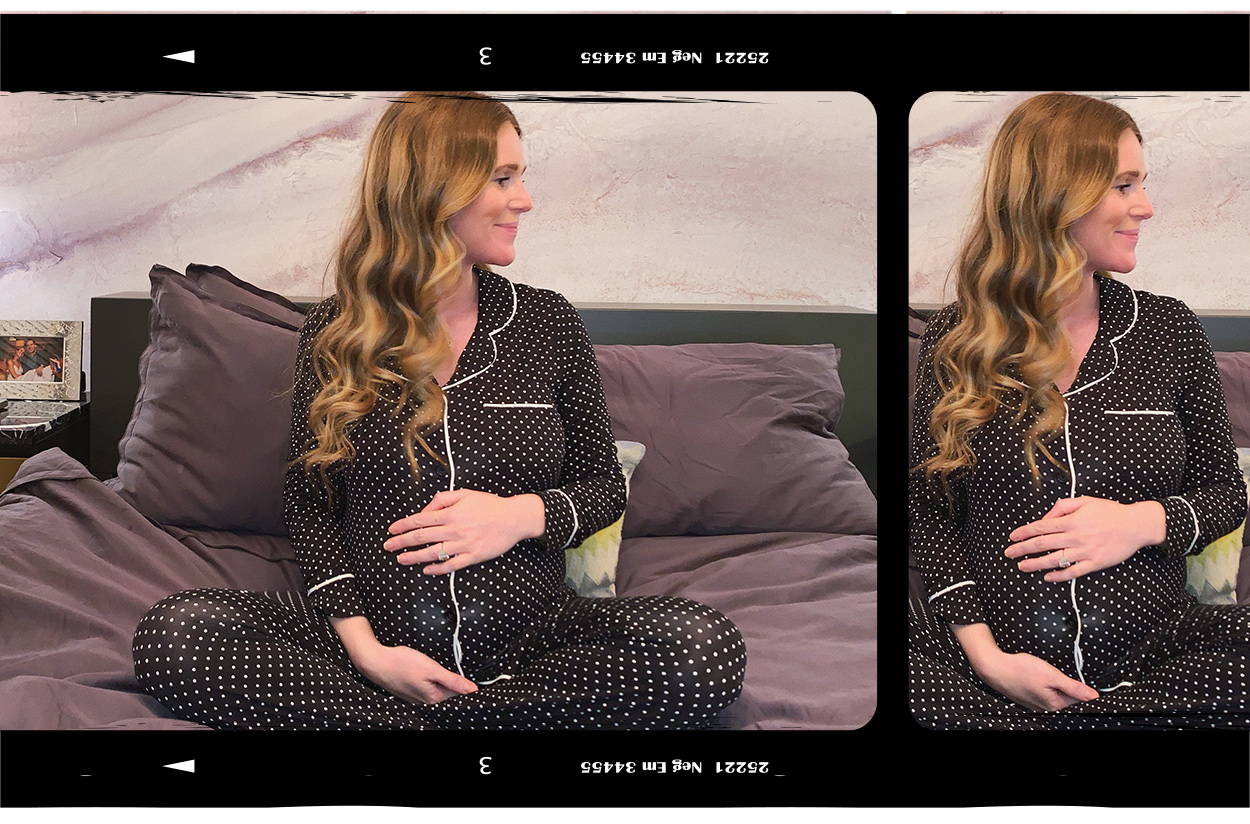 Mothers Who Work:

I've been lucky to get to work with some incredible working moms in my career and I've learned from each along the way. I think being a working mom means you become more efficient in every aspect of your life, and ultimately, you're a better employee, mom, and partner because of it.
Go-to Holiday Look:
A slip dress styled over a turtleneck. It's super feminine and flattering but still comfortable and warm for winter.
Holiday Movie:
A tie between Elf and The Holiday, I could watch either all month long.
The Season to be Pregnant:
The holidays are such an emotional time! Especially this year, when it's harder than usual to be around all of the people we love. I just feel extra grateful to be healthy and pregnant. This will definitely be my most memorable holiday season yet!
On Holiday Traditions:
We're due December 20 and are planning to quarantine for a few weeks before that date just to be safe, as we know the delivery experience at our hospital would be very different if either my husband or I were to test positive for COVID. With that in mind, we're planning to create some new traditions of our own this year, like lighting a menorah at home and decorating our first tree together.
On Holiday Stress:
This is one time in your life when you really do need to put yourself first. If something is stressing you out, it's not worth it!
See Dana on @somethingnavy and @danaariel

---