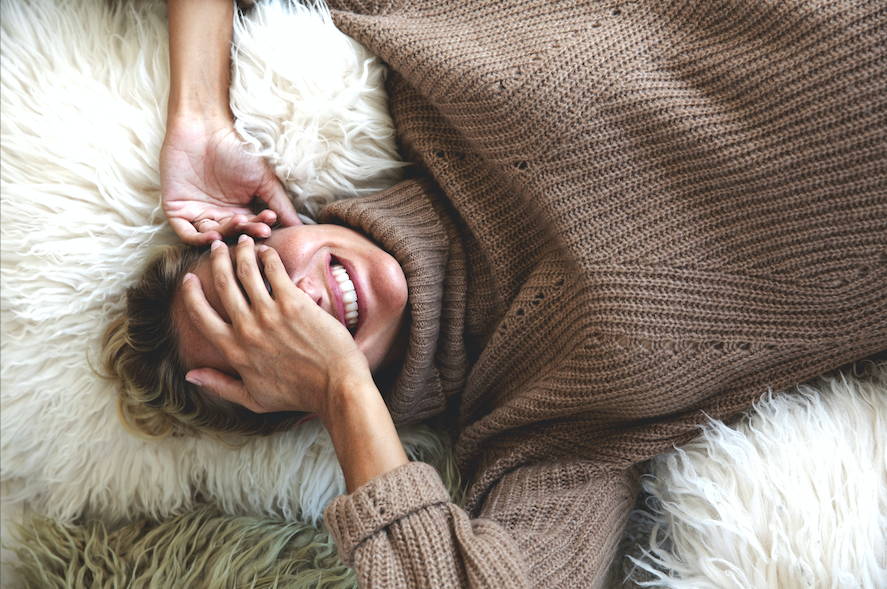 MODERN MUSE: JULIA
Julia is a model and first-time mother who recently welcomed her first daughter in early October. Julia brought A Pea in the Pod's Fall Activewear Collection to life through a self-shot series. As a fashion industry veteran, she shares her perspective on style, and how it has changed through #40weeksofchic.
Baby's Name & Birthdate:
Paloma Sage Romero 10/4/2020
Birth Story:
Worth the 27 hours of labor
Birthing Wisdom:
I really wanted to go through the whole experience without any expectations. Every birth, and every person, is different, so I didn't have a birth plan. I wanted to leave it to the professionals, and I feel that I was able to enjoy it more this way.
Style Advice:
Dress for yourself, not for anyone else.
Personal Style:
My everyday style is typically that of a quirky grandma. But I tend to like more preppy, colorful, fun and feminine styles.
& How It's Changed:
It's definitely gotten simpler. I have a few very easy pieces that grew with me throughout pregnancy and I find myself still wearing them now postpartum. No time to put together anything difficult.
Fashion Muse:
Iris Apfel meets Carolina Herrera
Favorite Designer:
Oscar de La Renta. I worked with him and his team for 5 years before he passed away. He even taught me how to tie the perfect bow!
Fashion Moment:
Walking in Oscar de La Renta's final collection in the most beautiful cocktail dress.
Hardest Part of Getting Dressed Right Now:
Wanting to put together a more interesting look, and just settling for one of the same three outfits I've worn all pregnancy.
Favorite Piece from A Pea in the Pod:
I love the Paige Maternity Denim and the Beyond the Bump Bike Shorts. The denim looks great with flats and fits so nicely. I love wearing it with a chunky knit. The bike shorts are super comfy for working out and they look great with a black sports bra and zip up windbreaker or sweatshirt.
Next Adventure:
I would love to go back to Europe and the Mediterranean in the summer. I would also love to go on a safari in Africa at some point.
Staying Active:
Throughout my pregnancy, I alternated between hiking, swimming laps, and playing tennis. I actually played one of my best games of tennis a couple of hours before my labor began!
Beauty Routine:
Lots of water and a really great moisturizer are essential. A little mascara and some tinted lip balm are all I wanted to wear this summer because it was so hot.
Free Time:
Since I've had my baby my free time is spent cuddling! But before I had her all my free time was spent baking and creating recipes for others to share.
See what Julia's currently craving at juliascrumptious.com @juliascrumptious
---