I WAS WORKING IN PARIS AT LOUIS VUITTON, MOËT HENNESSY FOR GIVENCHY AND L'ORÉAL WHEN I DECIDED TO START MY CAREER AS A DESIGNER. I DECIDED TO LAUNCH A NEW CONCEPT TOGETHER WITH MY SISTER LAURA.
DURING MY TIME IN PARIS I WAS SURROUNDED BY A LOT OF COLLEAGUES, MANY OF WHOM WERE PREGNANT, AND IN BIG DISTRESS OVER HOW TO DRESS DURING THEIR PREGNANCIES. WITH MY COLLECTIONS, I WANTED TO MAKE A CHANGE AND GIVE WOMEN THE POSSIBILITY TO CELEBRATE THEIR BEAUTY AND THEIR CHANGING BODY WITHOUT SACRIFICING THEIR STYLE.

INTRODUCING THE LATEST COLLECTION OF PIETRO BRUNELLI PIECES AT A PEA IN THE POD
INTRODUCING THE LATEST COLLECTION OF
PIETRO BRUNELLI PIECES AT
A PEA IN THE POD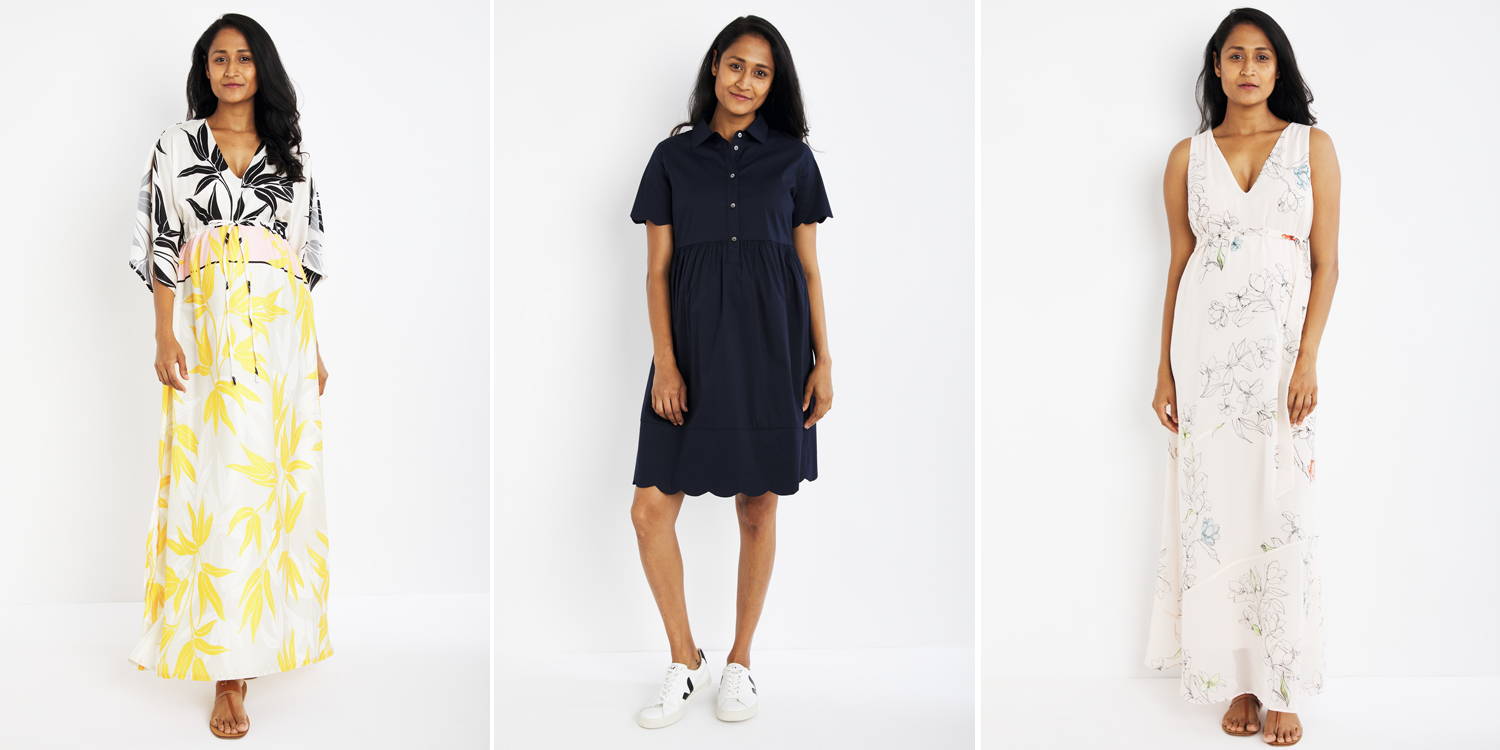 A prêt-à-porter maternity wear collection dedicated to expecting, stylish women. The aim of Pietro Brunelli maternity clothing is to celebrate every woman's beauty and appeal before, during, and after pregnancy.
The allure of maternity is revealed through innovative, stylistic choices and textiles capable of adapting to the changing body. The collection offers a wide range for every moment – from elegant, professional looks to casual options for everyday life – and are always very chic.